Welcome To The Future: The 2021 Acura TLX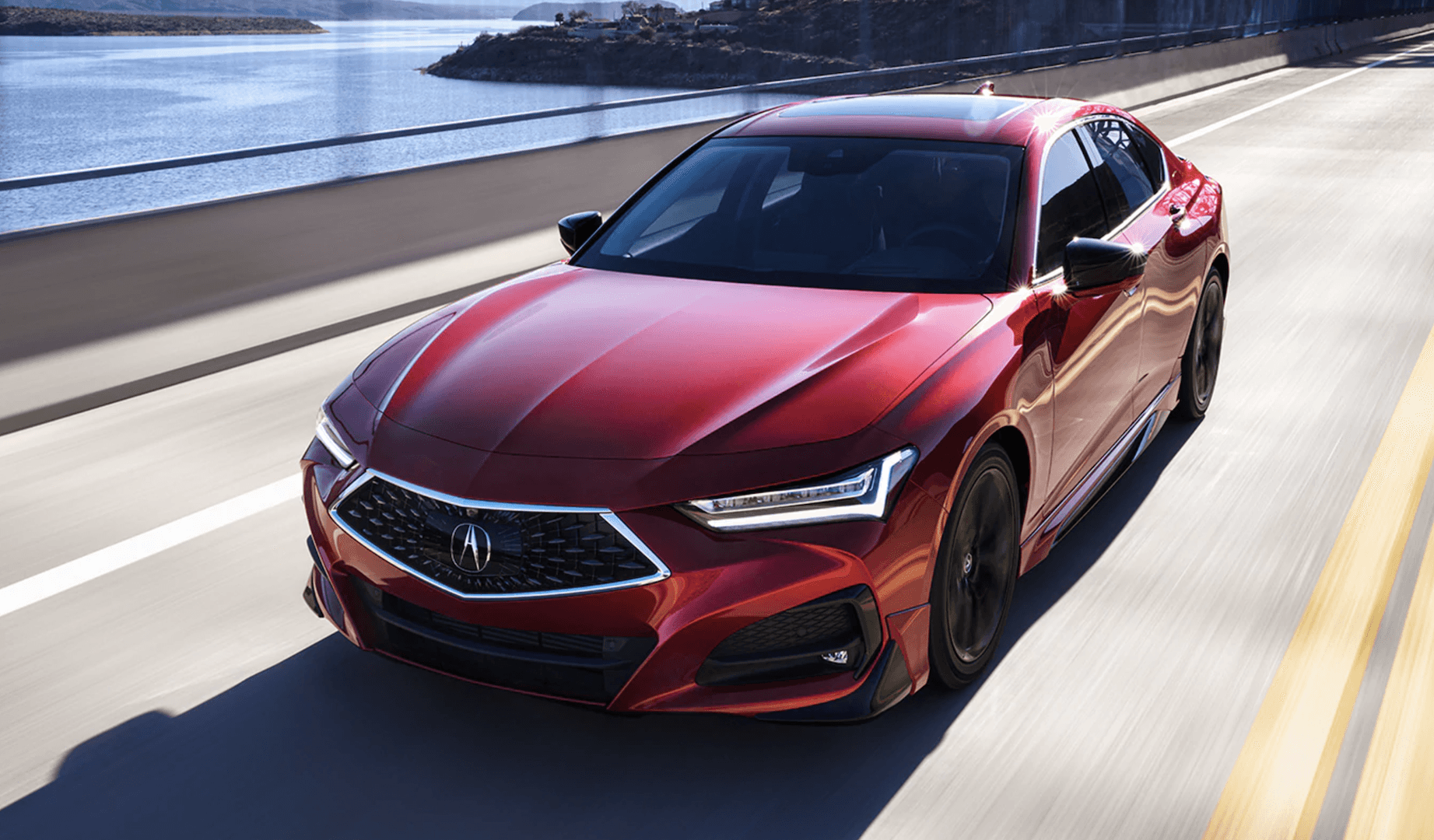 Acura has spent the last 30 years of its existence carefully crafting a legacy of automotive engineering excellence. The proof of this legacy will be rolling into Acura dealerships all across the country in the form of the completely re-engineered 2021 Acura TLX. Acura's top-selling sedan has undergone a transformation that required the return of the automaker's S Type model design and badging. The details of the new TLX have been scarce since Acura unveiled its concept prototype last August but as we near the projected release date, those details have been rolling out and they are spectacular.
HEADS WILL TURN
Did we mention the 2021 Acura TLX has been re-engineered from top to tires? Get used to hearing that phrase because Acura's engineering team has outdone themselves with their latest creation. From the proprietary "Diamond Pentagon" grille to the quad-exhaust adorned tail, the 2021 TLX is designed to appeal to far more than the curb. Every exterior angle and line was placed with purpose that nearly screams "elegantly powerful". The interior is a clinic on space utilization without skimping on the luxurious accoutrements worthy of the Acura badge. Suffice it to say the 2021 Acura TLX is designed to permanently put the competition in its rearview mirror.
WHEELS WILL ROLL
If performance is your priority, have we got a test drive for you. Acura's engineers have produced two engines that demand your attention. The standard version of the 2021 TLX is powered by a sleek 2.0L direct-injected, turbocharged 4 cylinder that hitches 272 horses to a fluid 10-speed automatic transmission. Fuel economy estimates have not been released yet but the expectation for the standard TLX's mileage will be close to the current TLX's mpg.
The long awaited return of the Type-S badge unleashes a 3.0L turbocharged V6 onto the roadways. The official specification numbers haven't been released yet but Acura aficionados should take note of the presence of the lead designers who worked on the current NSX model's drivetrain. Acura recently released a '
sneak peek' video
to tease us with the TLX's Type-S engine sounds. Consider your interests piqued.
SMILES WILL FORM
The Acura name doesn't just stand for precision engineering and elegant design. It also stands for luxury and the 2021 TLX is fully equipped with the automotive technology and conveniences modern drivers demand. From the AcuraWatch™ suite of driver assistance and safety technologies to a perfectly designed cabin filled with all of Acura's 21st century luxury accommodations that would feel at home in the finest 5-star hotels. In short, you're going to want to drive the 2021 Acura TLX when it rolls out later this year.
Team Gillman Acura is excited to feature Acura's newest arrival and we are confident it will more than live up to the hype. If you're interested in this or any of Acura's award-winning vehicles, then Team Gillman Acura is your destination. Simply
call our sales team
,
click on our website
, or
stop by our conveniently located showroom
and schedule your test drive of the 2021 Acura TLX or any of our Acura models in a safe, healthy, and professional environment. Don't want to leave the house? Not a problem. Team Gillman Acura offers
safe online shopping
and free delivery of any vehicle you want to test drive and/or purchase. We have everything you need for a safe, convenient, and stress-free shopping experience which is why Houston's Acura headquarters is
Team Gillman Acura
.
RESERVE YOURS TODAY